Hello TCBC Family!
Because you are a part of the family and ministry here at Trout Creek Bible Camp, we wanted to let you know about an important update regarding one of our year-round staff members. Heidi , or as she is more affectionately known, Shazam, has served as Program Director since 2012 and she, along with her family, has decided to move back home to California and work as a Youth Pastor at a church there.
Fall often brings changes, and this one is certainly a big change for us! As Heidi and Eric expect their third child, they felt that the timing was right to make the move and settle in before the baby comes in early 2019. This is bittersweet news because we know it's an exciting time for Heidi and Eric, but the reality of saying goodbye and losing such a valuable staff member is significant and sobering. While we are just beginning to process this news, we are trusting the Lord to provide in such an amazing way for both Heidi and Eric and TCBC during this time.
We are so grateful that she has shared her amazing heart, love of camp ministry, gift of leadership, and her commitment to Trout Creek over these many years! She and her family will be missed by our year-round staff, summer staff, alumni, and of course, campers! They will be going with as many hugs and blessings that we can bestow upon them.
We are confident that the One who holds all of our futures will continue to direct all of our steps and paths to bring Him glory! We ask that you join us in praying for Heidi and Eric and the camp as we all move forward seeking Him and His calling.
– Joe & the TCBC Staff
We also wanted to include a personal note from Heidi. Well wishes and thoughtful notes can be sent to Heidi via her personal Facebook .
________________________________________
Staff,

As scripture says there is a season for everything; it is now a season of change for our family as God has called us to a new ministry. Our time of being at TCBC has come to an end and there are new things in store for our family. I have always said I will continue to serve at the camp until God has something else in store, and that time has come. Our family is heading to California, as I will take the role as the Director of Student Ministry at a church, in my hometown. Eric and I are excited about this new ministry we get to be a part of, but it is also bittersweet having to say goodbye to so many friends in Oregon.

This is something that Eric and I have been praying about and may seem like a quick change, but it is something that God has clearly shown is where we are supposed to be. Since we are expecting a baby girl in January, we are moving down October 23 so that I can begin this new role and get settled before she comes.
Our family will miss being a part of the ongoing ministry of TCBC. Thanks for opening your hearts and loving our kids and investing in their lives.

It has been a blessings being able to serve alongside you at the camp and further the kingdom of God. I want to thank each of you for the role that you have played in my life and my family's life. I am so blessed to be a part of the camp and to have served with you. I will miss hearing about the crazy things your campers have done and what goofy things the crew & program are up to. There are so many things I will miss about camp and miss being able to do with you.

There is one last thing I need to say: Alligator – Alligator!
Shazam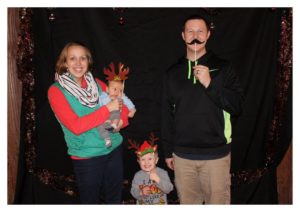 This post is password protected. Enter the password to view and post comments.