Junior High Camps

For kids entering the 7th – 9th grades
Excitement and adventures await those campers entering the 7th – 9th grades. Campers will experience a great time of fun, games, activities, swimming, delicious food, Bible Studies, Chapel, fireside, Climbing Wall, BMX, Go Kart riding, club options, and many other exciting opportunities. Activities are all geared toward older campers who are looking for a week of fun, friends, and exciting times. Campers stay up later at night and experience some great activities including a night game and TC Live, our traditional talent show. Counselors and staff will lead Bible Studies, and Chapel Speakers will challenge today's teens, showing them God's love and how to live out their faith in the world today.
Exciting Activities:
Zip Line
– Speed down our 150′ zip line for what is sure to be an exhilarating ride.
Mountain Biking
– Use our equipment to explore the acreage around the camp. Ride the trails and go places you never knew existed.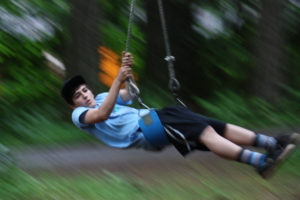 Optional Activities: