STAFF: Year-Round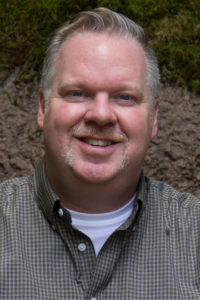 Joe Fahlman
Executive Director
Joe's first summer on the volunteer staff at Trout Creek was in 1980 as a work crew member. Joe continued to serve on the volunteer summer staff until 1987, working through the ranks as Crew, Counselor-in-Training, Counselor, Crew Leader, and Program Director, and meeting his wife, Angela, also a summer staff member. In 1988, Joe began working full-time as Program Director. In 1991, Joe was hired as Executive Director, serving in that position ever since. Joe and Angela have three children, Taylor, Alyssa, and Jordan.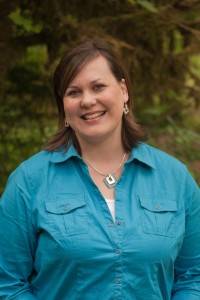 Angela Fahlman
Food Service Director
Angela followed in the footsteps of her brothers and joined the summer staff at Trout Creek in 1985 as a Crew member where she met her husband, Joe. After they married in 1990, she joined Joe on year-round staff. Along with raising their three children, Taylor, Alyssa, and Jordan, Angela has served in various positions at camp from secretary to bookkeeper to registrar to her current job as Food Service Director.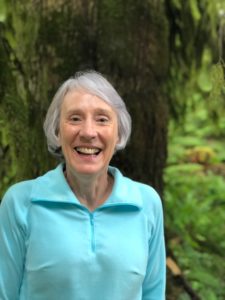 Nancy Johnson
Administrative Assistant and Registrar
Nancy has been a part of Trout Creek for her entire life as it was her grandfather, Charles Wecks, who started the camp.  She worked on summer staff starting in 1975 until 1982, when she married another summer staff member, Kelly Johnson, and joined him on year-round staff until 1984.  After leaving staff to raise kids and work at a church, Nancy returned to Trout Creek in 2004 and has been a part of the year-round staff ever since. Kelly and Nancy's son, Andrew, daughter, Annette, and son-in-law, Jim, have all served on summer staff.
Evan Schrenk
Facilities Manager
Evan first served as Camp Manager at Trout Creek in 1981 with his wife, Ginia, and their two boys, Dan and David. He served in this position until 1984. After taking a break, Evan returned to camp in 1998 where he has been living and serving as Facilities Manager ever since. Evan's sons and one daughter-in-law also served on summer staff.
Kelly Jo Cox
Marketing & Development Coordinator
Kelly Jo went to Trout Creek for nine years as a camper and then served as a Counselor-In-Training in 2004. She has had experience working at other camps as a camp counselor in Washington, California, and even in Jamaica, however, Trout Creek was always the camp she wanted to return to one day. The day came when she was asked to be the Interim Program Director during the previous Program Director's maternity leave in 2015 and then was asked to join the staff in 2017 helping with marketing & development needs. Kelly Jo is delighted to share her love for the ministry of Trout Creek with people through all forms of communication.
SaveSave